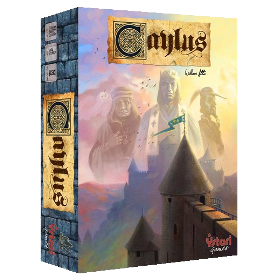 We are pleased to announce the availability of
Caylus
, from
William Attia
and published by
Ystari Games
, on Board Game Arena.
There's probably no need to introduce Caylus. Not only because it's a good game: Caylus is one of the rare games that introduced so much nice innovative mechanisms that you can find "Caylus-like" games.
Caylus takes place during the reign of Philip IV of France. You have to build a castle and a town for the King. You are using town buildings to realize your actions BUT it's players' responsibility to choose which building to build and in which order. Then, from a game to another, the context changes totally and winning strategies too!
The first good news is: Ystari Games just published a new edition of Caylus (available soon...), with new (beautiful) arts. The second good news is that they allow us to publish this new edition on Board Game Arena, for your eyes and minds' pleasure!
Enjoy!