Administrateur
Posts: 3772
Joined: 23 January 2010, 22:02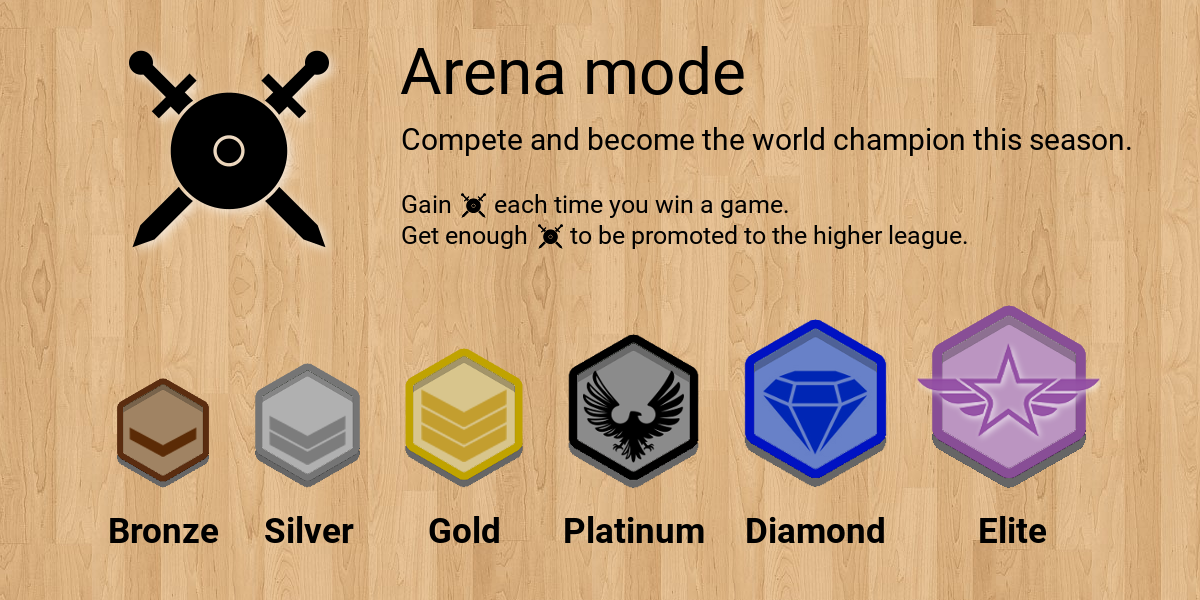 More information to come in the following weeks.
---
I hope there will be relegation. Otherwise, the players that play more, even if they often lose, will trust the first places...
---
Administrateur
Posts: 3772
Joined: 23 January 2010, 22:02
At first, 2 important things:
_ Arena mode will be optional. If you don't like it, you will be able to ignore it and play on BGA like you used to do.
_ Arena mode is seasons based. It means that we may change the rules from one season to another. So everything we explain here may change in the future if we see that it doesn't work.
There will be no relegation during a given season. However:
_ when a new season starts, everyone will be relegate to a lower league.
_ the Elite league has specific rules, to make sure that the first places are attributed to the best players, and not to the ones that are playing more.
---
Thank you very much for your answers. I really appreciate your reactivity.
I enjoy this new mode.
---
Can we also have "elimination mode"? Where if you beat your opponent they are banned for a time determined by prior agreement. Also, I request "playing for pink slips" mode, that one should already be here really.
---
What about red thumbs? How does it affect the championship?
---