Color Flush
Designed by Vivien ROELTGEN, Published by Blue Orange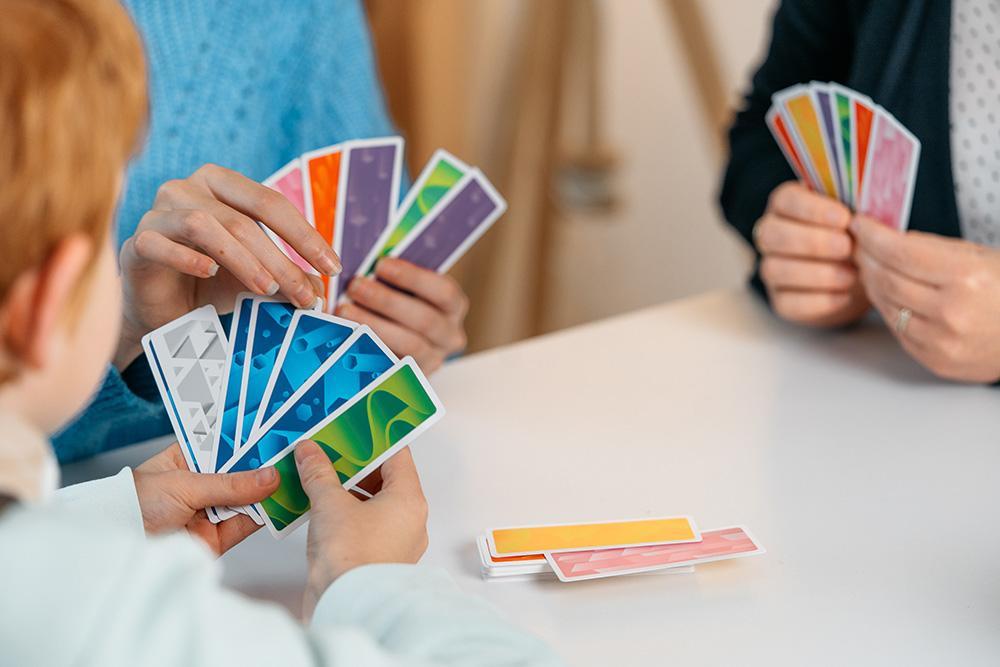 In Color Flush, players are trying to be the first to have a full hand of identically colored cards! That's easier said than done, because each card is double-sided, and you can only see one side at a time! On your turn, you'll have to strategically use the different actions at your disposal to flip, draw and swap your cards and create a winning combination!
Come try this game here :
https://boardgamearena.com/reviewer?game=colorflush
This is a fun light card game. It's better suited for real-time play because it has a memory element, but you can enable reminders on previously known cards in table options.
Short video introduction :
https://youtu.be/UEPH-ZrVQ1A
Thanks !