We introduced today a new trophy awarding screen: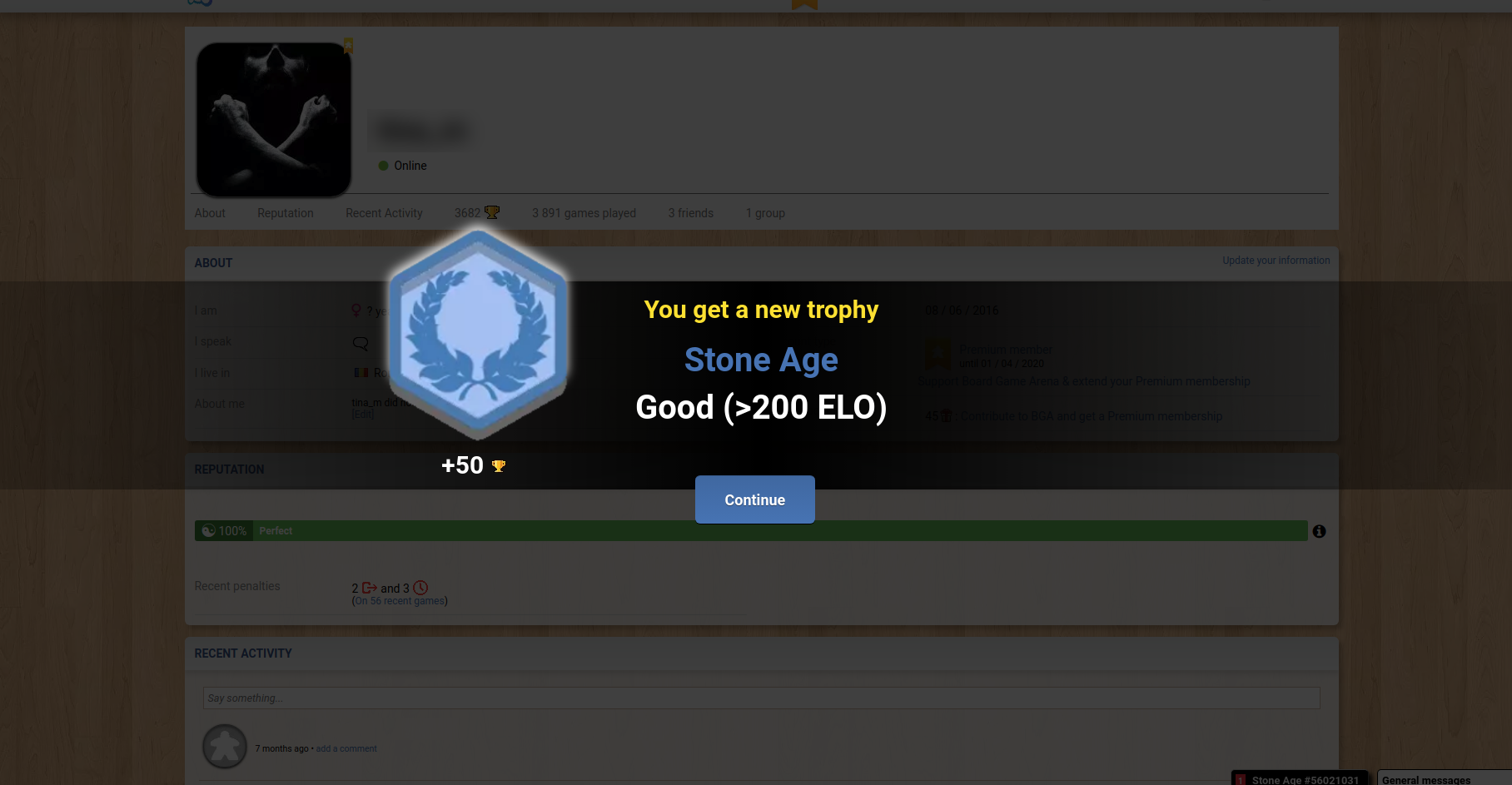 This screen is step of our work on the BGA metagame, which includes the current work on the upcoming Arena mode.
The general orientation of our work on trophies is:
_ to make them more "personal" (=> something that you collect rather than something you show to everyone).
_ to transform them to "achievement" instead of "trophies" (=> something that you gain once and keep forever).
_ to make "top trophies" seasons based (ie: they are awarded at the end of each season based on what you've done in the past season, and then you can keep them forever).